Improvised itineraries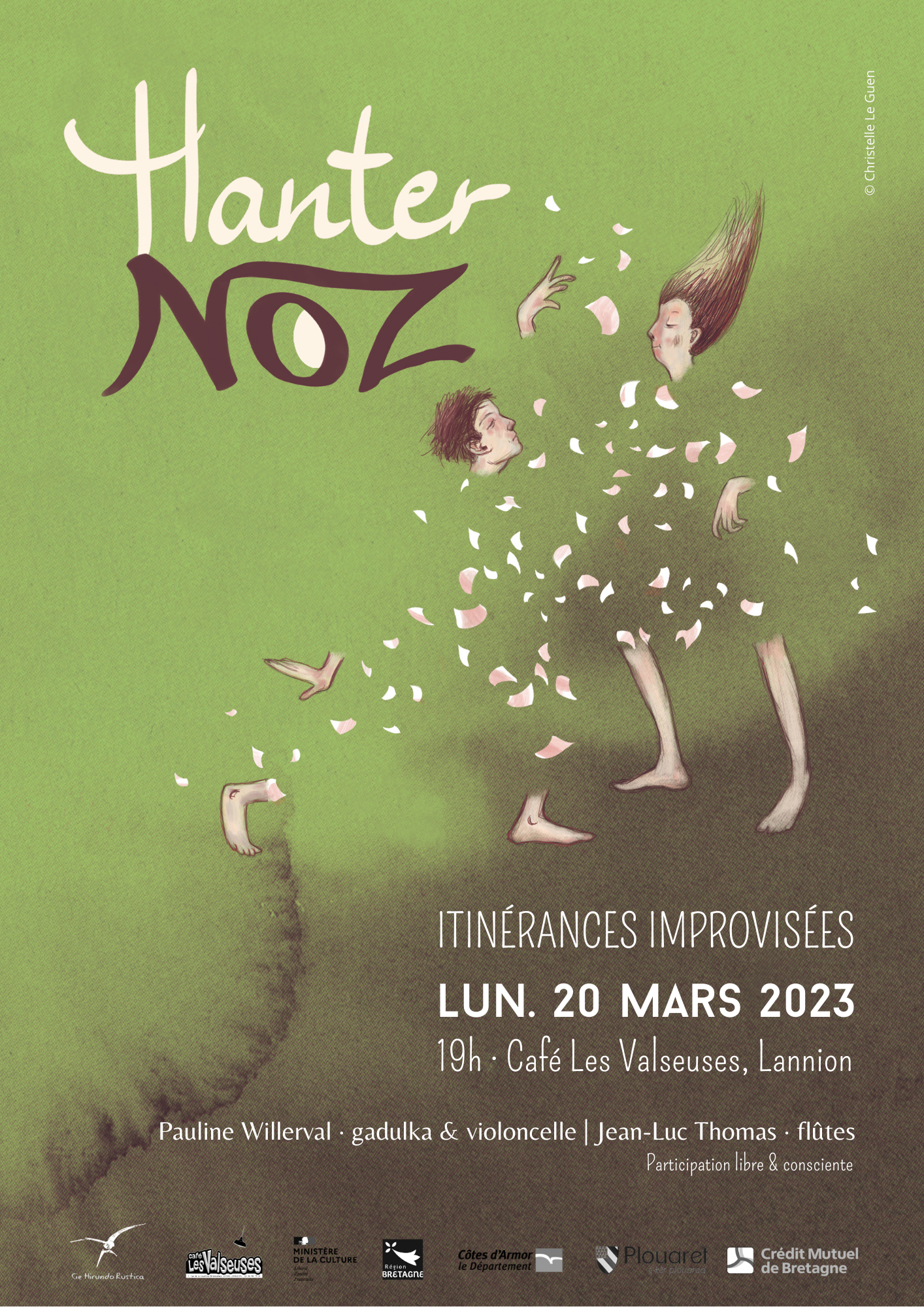 In 2023, the company Hirundo Rustica initiated four new annual tour gatherings on improvisation called « Hanter Noz ». They will take place during the solstices and equinoxes, within a symbolical radius of 19 and 23 kilometres around Plouaret (dept. 22).
Combining the disiplines of music, theatre, danse or visual arts, these events will introduce a woman and a man who've never met before. They'll improvise together for an evening in a different venue each time.
.
Free and mindful participation | Open to all
.
Dates
Summer solstice : 21 June 2023, 7 PM, Lavoir Lost Louarn (Bernantec), Plouaret
➨
With Cloé Rousset (trapeze) et Etienne Cabaret (clarinets)
Co-organised with the town of Plouaret
.
Spring equinox : 20 March 2023, 7 PM, Les Valseuses Café, Lannion
➨ With
Pauline Willerval (gadulka & cello) et Jean-Luc Thomas (flutes)
Co-organised with Les Valseuses Café
.
.
© Artwork Christelle Le Guen